WANT TO MAKE A RESERVATION?
Please call Bob Amon on the cell number listed below or CLICK HERE to email us. Thank you!

WINTER ADDRESS:
5224 Atlantic View
St. Augustine, FL 32080
SUMMER ADDRESS:
210 E. 16th Street
Long Beach Township, NJ 08008

PHONE NUMBERS:
(908) 451-2123 (Bob's Cell Phone)
FINANCIAL INFORMATION:

Checks should be made out to Robert Amon if you're staying in 207 and Amon Property Development, LLC if you're staying in 210. Please mail all checks and rental agreements to either of the two addresses on the left.

50% of the rental amount is due on February 1st of the year in which the rental period occurs. The remaining 50% is due four weeks prior to the start of the rental period. In addition, there is a $500 non-refundable Hold Deposit for each rental, collected at the time of reservation and which becomes the Security Deposit at the time of occupancy of the rental period. The Security Deposit is returned providing everything in the unit is clean and as it was at the time of occupancy. Please refer to your rental agreement for more specific information.
Contact Us
Bob and Carolyn Amon are long-time residents of the area. They have seven grandchildren who all love the beach.

The Amons winter in St. Augustine Beach and spend their summers on 16th Street in North Beach Haven, NJ.
Bob has published an exciting new book, Rice Roots, The Vietnam War: True Stories from the Diary of a U.S. Combat Advisor. See below for more information.
YOU'RE ALWAYS INVITED TO TAKE A TOUR!
If you are vacationing elsewhere on Long Beach Island this year and would like to inspect either rental property for the following year, please stop by and say hello. The best time to do this is around noon on any given Saturday during the summer and even during the off-season. You'll find us doing our chores and preparing the properties for the next tenants, but we're always more than happy to take the time to give you a tour of either duplex and allow you to see for yourself just how well-maintained and clean they are! Many families do this and make reservations "on the spot" for the following year. Please stop by and say hello!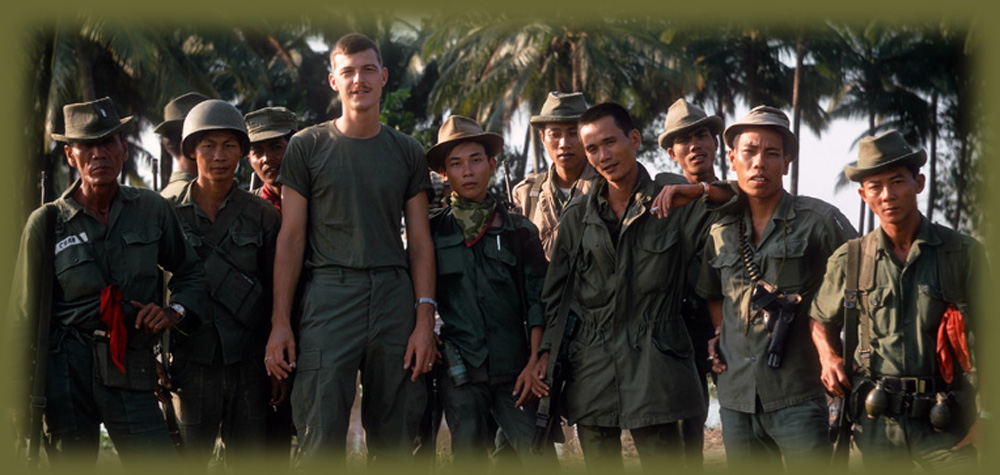 Bob Amon has written an exciting new book based on a diary he kept in 1969 while serving as a U.S. Combat Advisor to South Vietnamese Infantry troops in Vietnam.


The book is available through Amazon.com as well as Barnes and Noble.com.
For more information on the book, please visit our website at